Famous Jewish GI's: Hank Greenberg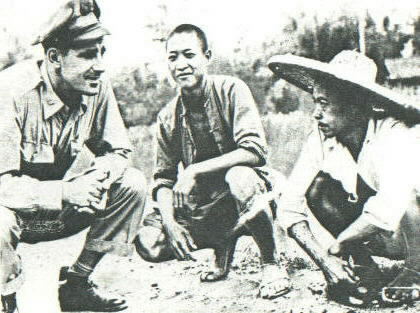 Hank Greenberg was not only a Hall of Fame baseball player, he was also a Jewish GI!
Henry "Hank" Greenberg was born on January 1, 1911, in New York. His parents were both Jewish immigrants from Romania. Hank first played Major League baseball in 1930, and then again from 1933-1941.
During World War II, Hank enlisted in the U.S. Army Air Corps. He attained the rank of Captain and served mostly in the Pacific Theater. Greenberg lost 4 baseball seasons due to the war. After the war, Hank returned to baseball from 1945-1947.
During his baseball career, Hank played for the Detroit Tigers and the Pittsburgh Pirates. He even came close to shattering Babe Ruth's record of 60 home runs in a single season, in 1938. Legend has it that the opposing pitchers wouldn't pitch to Greenberg near the end of the season, when he came close to shattering the record. They didn't want a Jew of all players to have the home run record.
After Greenberg's career as a ball player ended, he became general manager of the Cleveland Indians. In 1956, he was elected to the Baseball Hall of Fame.
Hank died at his home in California on September 9, 1986.
Back to Famous Jewish GI's
Home